The weekend will support you to:
Connect to your creativity,
Release
Let go
Open to Hope and New Dreams.
Let's create some time for us!
Let me take you on a creative journey.
Time to create.
Time to explore.
Time for Fun.
Time to ask – What do you really want right now in our life?
Let's Create, Be Free and at Peace with ourselves and the world.
All of this within a kind and safe community.
When is this happening?
3 – 5th December (pop these dates in your diary)
Just before the Christmas stress.
Cost: £49 or $67 USD
8hrs of glorious creativity spread across the weekend.
Amazing Value
Let's Empower Ourselves leading up the holidays
I signed up for this and it took place over the weekend. It was an impulsive decision to sign up, I had asked the universe to help me find peace with my childlessness and to stop beating myself up because we stopped trying. I opened Facebook and there she was, this beautiful soul, Helen. 
This weekend started off skeptically for me! But after the first hour I started to really open myself to the process and by the end of the course I feel like a changed woman. So much calmer and I've unlocked so much potential within myself that I never knew was there! The world looks a little softer and my heart feels a little lighter and I have tools to help me continue my personal growth.  
I could not recommend this lady and her course enough. There is no judgement, you can work to your own speed and she is a wonderful teacher.  Much love to you all ♥️ Leanne 😊
Deadline: Registration is Now Closed
In this Workshop you will: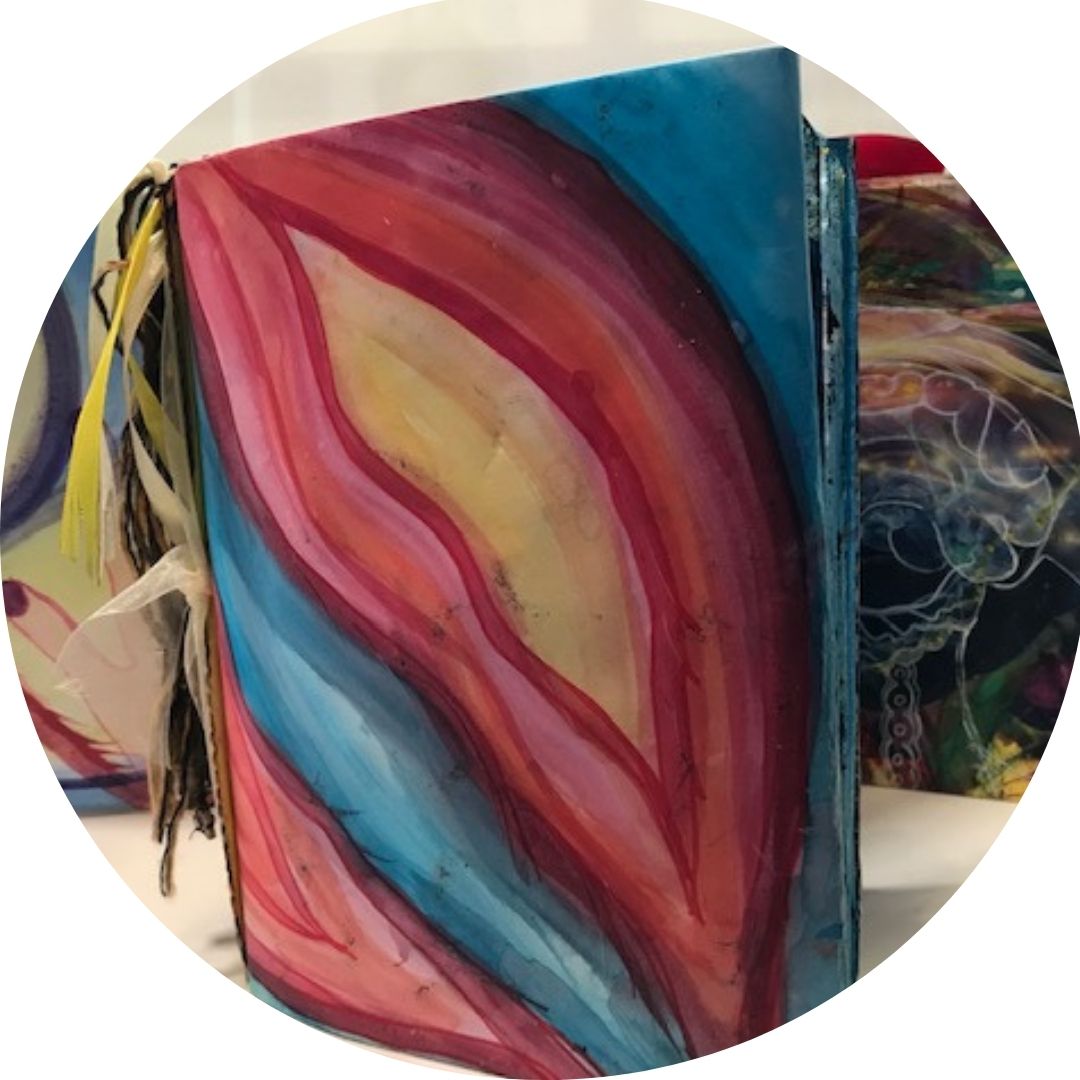 Create your own personal creative journal, which I call a Cosmic Smash Book – this will be your own safe space to create.  With NO judgement or criticism. 
A chance to be with other childless women exploring and opening to new dream and hopes.
Here you will connect to your individual intention for the workshop.  This could be freedom, clarity, direction, healing, a new dream, hope or deeper release to move forward.
The feeling of doing this in a workshop with others is so beautifully profound!
We will then create a Grounding Page – so we can return again and again to a place of calm, centredness and allow ourselves to just breath in the moment.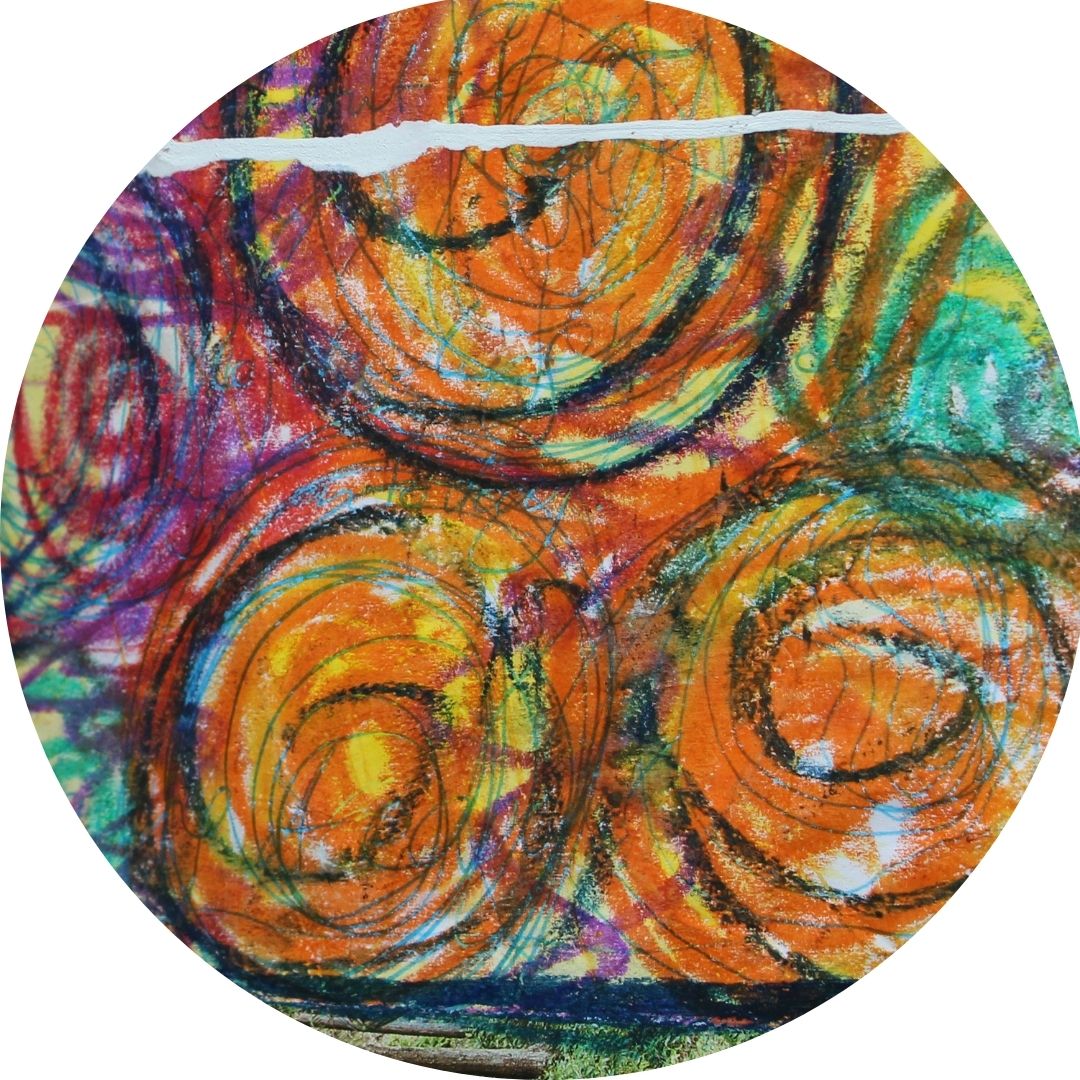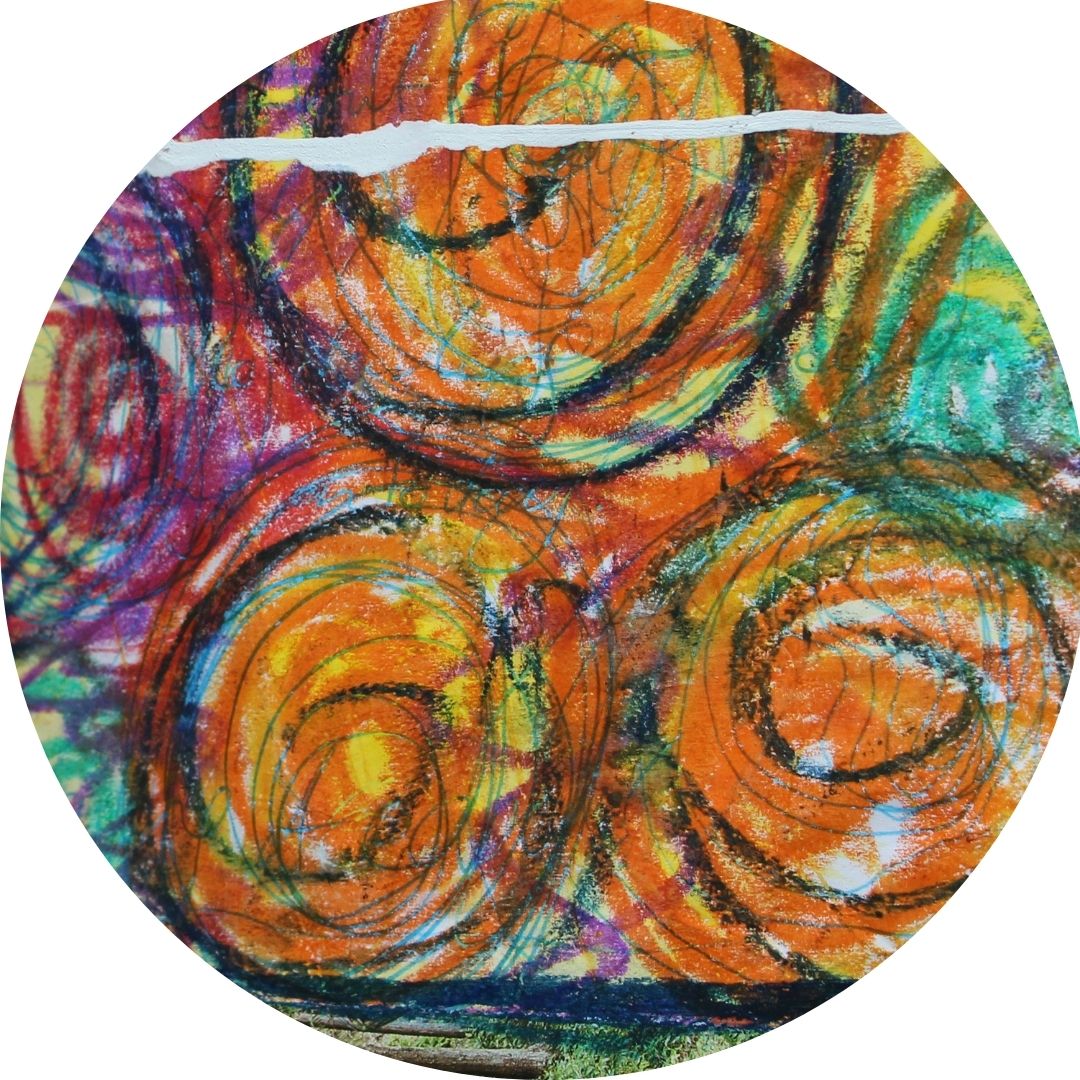 Next I will show you how to creating a Rest Page and place on the page what there needs to be seen and heard. These can be feelings, other times thoughts and beliefs.
Our life transitioning and adapting to childlessness can be challenging. Here I teach you how you can rest what is playing on your mind and heart.   This is a powerful process in moving forward.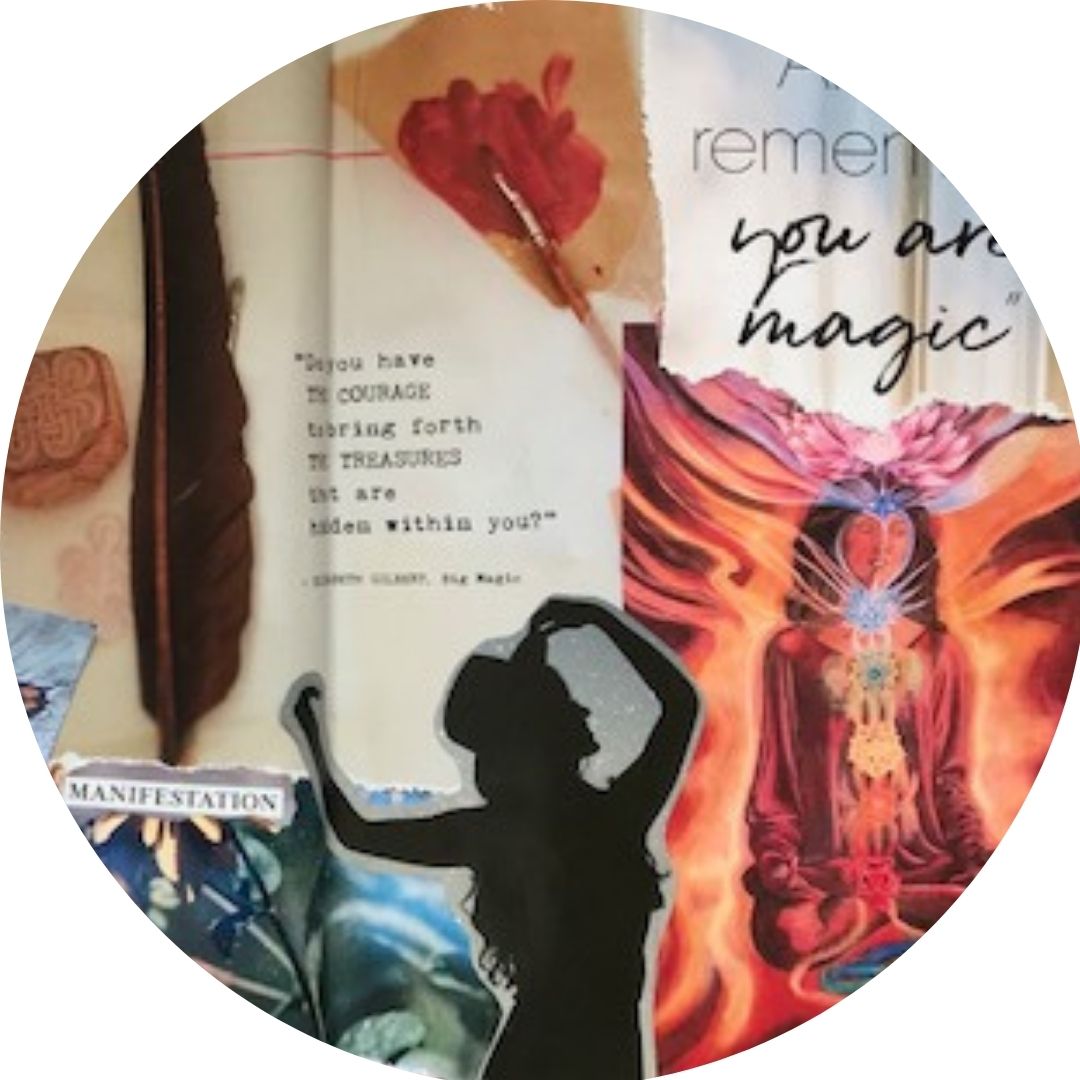 And finally on Sunday we will create a REVEAL page:  A page, which reveals possibly a new direction for you. Some clarity that you need to know right now.  I have found this to be truly profound!
This is a beginning
A start – To open – To listen to what you need, desire and want! 
I joined Helen on the Lets Begin Weekend – I was nervous and didn't know what to expect and how it would work using the Zoom platform.
My worries disappeared as soon as the course began. Helen is an excellent guide mentor, really passionate and caring,  I thought I wasn't arty that soon evaporated and I was creating, exploring and connecting to all the other wonderful women on the course. We were all so supportive of each other, holding space and compassion for each other, loving the fact that each of us was growing and getting so much out of the course. The weekend went by so quickly, I learnt so much and got so much out of the program, it was a real gift to myself and I am so glad I took the leap and started. I would recommend it, a great way to create, explore and have fun!! Debbie
Debbie
Deadline: Registration is Now Closed!
Remember you DO NOT need to be creative or arty!
* All sessions are recorded, so if you miss them you can catch up.
** For privacy in the workshop you will have the option to opt out of the recording.
A materials list will be emailed to you as soon as you register.  
Do you have any Questions?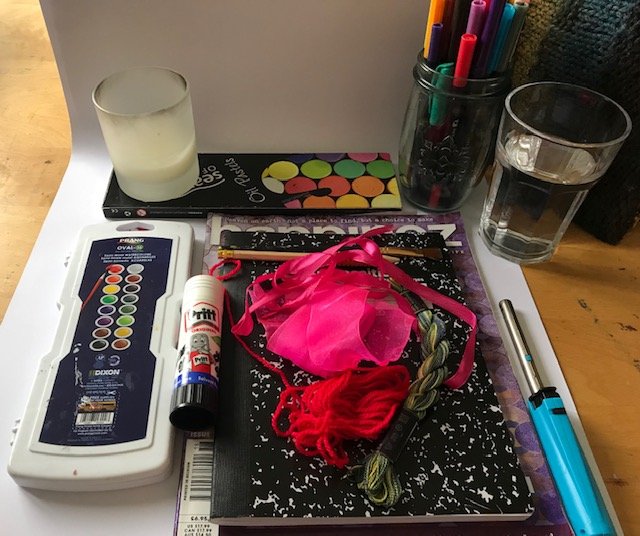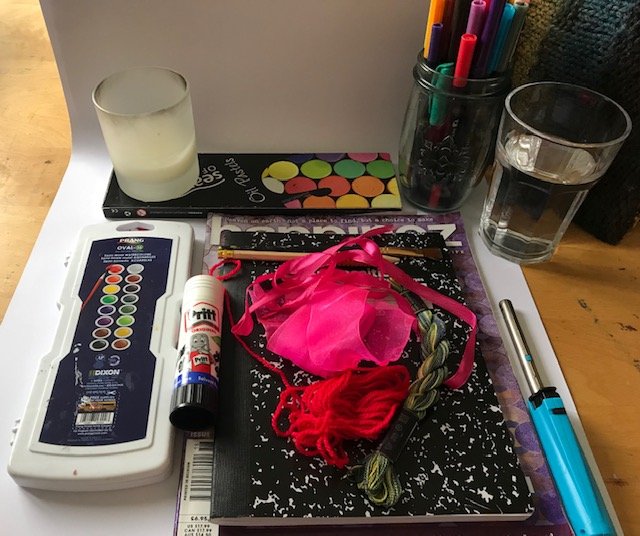 Your Investment: 
Time – 8 hrs over the weekend of the 3rd – 5th December
Where: Online through Zoom
 Cost:
 £49 / $67 USD 
Come and Join Us
Be creative 
Helen, provided a safe space.  I had been feeling stuck for months, with no clue what to do about it! All the women in the group were equally warm, friendly and vulnerable. Their openness allowed me to be just as vulnerable and truly feel safe to express myself in this process and feel like part of a community.
Thank you for knowing when to push and when to gently allow us the space we needed to find ourselves in our own time. The guidance and the program has been the biggest blessing I could have asked for during such an uncertain time in my life to express, explore, and ultimately to rediscover myself. A million thank you's are not enough to express my gratitude. I'm so grateful for Helen and this work!' Euli
Let' Begin to Create: Reconnect Release Reopen to Hope and New Dreams
This 8hr – Weekend Workshop is for women without children, 
who want to use creativity to heal,
PS: This is for people who are looking and ready to move forward into empowered childlessness.
* Though you do not have to believe you are creative to participate in this workshop, you must have the willingness and ability to put pen to paper. If you are unsure please email me at helen@empoweredchildlessness.com 
** If you are in deep grief, please book a one to one call with me to see if this work is for you.   It may be better for you to join the Grieve with Gusto Program.
*** Though this can be seen as a part of bereavement work, There must be a willingness of releasing and letting go. Being seen and heard and telling our story is so incredibly important in grief work – please reach out and consider doing the Grieve with Gusto Program or book into a One 60 min 1-2-1 zoom call to share and be seen and witnessed. You really do deserve this time.   Book your 60 minute session here! 
*** After one session, you may be ready to do this weekend workshop.
Frequent Asked Questions
Q: What if I can't make the retreat live?
No problem. I work with people ALL over the world and so I make my programs available for everyone, any schedule, any time zone. If you are unable to make it LIVE, you'll receive the recording by the following morning.  You can watch it then at any time.
Q: Will you do this retreat again?
This is part of my Christmas Offering.  I don't know if I will do this again. 
Q: How long can I access the retreat?
You can access the retreat any time. After the retreat wraps up, you'll get access to the retreat portal so you can watch and rewatch the retreat. At the end you'll get an email with information on how to download the retreat to keep in your personal library to watch again and again.
Q: What if I'm not creative? 
This is a creative retreat. I am connecting you to the creative part of you, whether you are just getting to know it or you consider yourself creative.  

No painting experience necessary and if you're worried, email me for help during the retreat, as well as after to support.
Q: What happens after I sign up?
You'll get a welcome email from me letting you know we received your payment as well as information on what materials to gather in preparation.
Q: Do you offer a payment plan?
No. Instead of offering the retreat for more money and having a payment plan, we decided to offer this at a lower investment. 
>>> Click here to join us now for £49
>>> Click here to join us now for $67 
♥️ Helen
"Studies show that engaging in any creative process is healing.
Whether you make a simple drawing or collage, look at art or talk about it, creativity and the arts can help you:
Express thoughts and emotions that can be hard to put into words
Lower stress and anxiety
Relax and feel calmer and happier
Connect with yourself on a deep level, no matter what you are going through
Find meaning in life experiences
Cope with grief and loss
Form new connections with others
Shift your focus away from pain or stressful thoughts to activities that are soothing, enjoyable and fun
Create something unique that gives you a sense of pleasure and accomplishment"
US News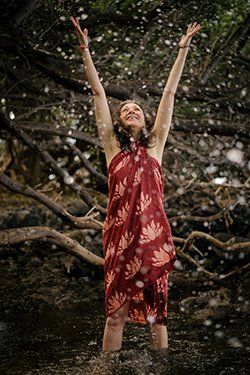 IfI say a big whooohooo to creativity!!!!
Creativity has been a huge tool in my life.
Though from the age of 8, I never thought I was creative and as a teenager I used to throw most of my work in the bin and in the end I gave up putting pen to paper all together, because it was just to god damn painful.
At 28, I was reintroduced to writing, drawing, painting, dancing and working with clay.
It woke up my creative heart and I fell in love with the joy and freedom I received from this connection.
It was not easy – I had to let go of 'not being good enough,' 'self doubt' and 'it's rubbish.'
But it was worth it, because the joy and calm I received from the connection outweighed the pain and revealed what I thought was the truth, which in fact where untrue.
This connection to my creativity has given me incredible healing, awareness, love, clarity, direction, kindness and much strength.
Though each time I put my pen to paper I continue to let go of these negative messages, which unfortunately imbedded into my core belief system and cut so deep.
Making time to regularly connect helps the connection become stronger and easier to return too.
If you are still unsure don't hesitate to contact me at helen@empoweredchildlessness.com
Helen is a gift…I felt heard,  accepted and supported by her.  The meditations and art exercises were so helpful in bringing up what needed to be seen and transformed.
I highly recommend Helen's gifts to anyone who has been holding onto grief.
She is a compassionate, loving, wise, insightful, and very skilled guide… And Real!!!
I have great affinity for her quest to transform lives.  I am in awe of how quickly I moved into a joyful way of being.  Inspired by being willing to do the work…I am loving life again and life is loving me!!!
Thank you, Thank you, Thank you so very much for the Joy I am feeling again.
I love you
Veronique,  Va. USA
With all my love ♥️ Helen