I help childless women who are in pain, move forward in their life. 
Are you ready to feel empowered and reconnected to your joy, vitality and freedom.  
Hi, I'm Helen Segal
Arts Counsellor, Coach and Mentor
Have you have found yourself Childless?
 ∞ Life has not worked out the way you planned.
∞ Are you crying inside and unable to even communicate your loss and sadness?
∞ Do you feel lonely, isolated, overwhelmed and confused?
∞ Do you feel stuck in pain and in life right now?
∞ Maybe even angry at yourself and others?
I can help you!
By having grieved my own childlessness.
By having a very good understanding and training in Grief and Arts Counselling 
By understanding, empathising and knowing this transition you are facing right now. 
By knowing and respecting that this is your experience, journey and loss which is so individual to you. 
By listening to you and giving you the space to share your feelings, emotions and story
By helping and guiding you to express yourself through the power of the arts, through this painful transition. 
∞ So you can get to feel:
∞ supported, heard and listened too on your personal journey
∞ Alive and joyful again
∞ Free and have vitality in your life
∞ to feel your 'enoughness' and be your beautiful self
∞ To know that there is life after this loss!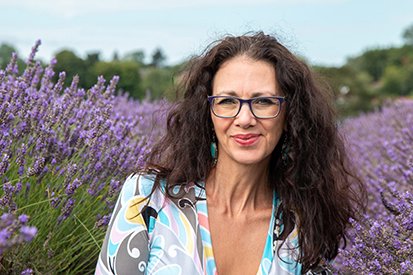 WHY I DO WHAT I DO!
I suffered the loss of two IVF treatments and as a result, the loss of my number one dream.  A big part of my healing journey has been to grieve my childlessness, by connecting to my creativity and self expression.  
With Empowered Childlessness, my mission is to create a safe space for you.  Using my professional skills and experience I teach, lead and support you to connect to the magic of the healing arts and the power of your creativity. 
Here you can grieve in ways that will move you forwards to healing, joy, vitality and freedom.  You may even find new meaning in life.  
I support you to simply be, to feel , to release, to listen and then recreate what is waiting to be created in your life.  I teach you to put pen, brush, pencil to paper to trust yourself and surrender twist loving tender action. 
Here you start to listen to yourself again.  You get to play with paint, colour, marks and collage.  You start to trust your intuition again. 
You may have fallen, you may feel broken, but life has not ended!
 You can start again, this time with more compassion for yourself and the world.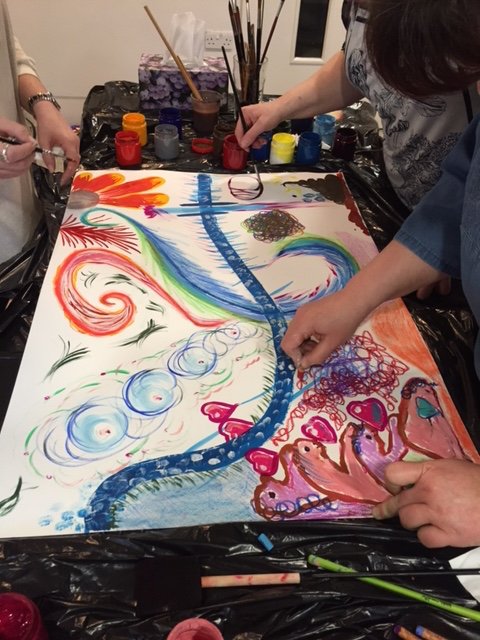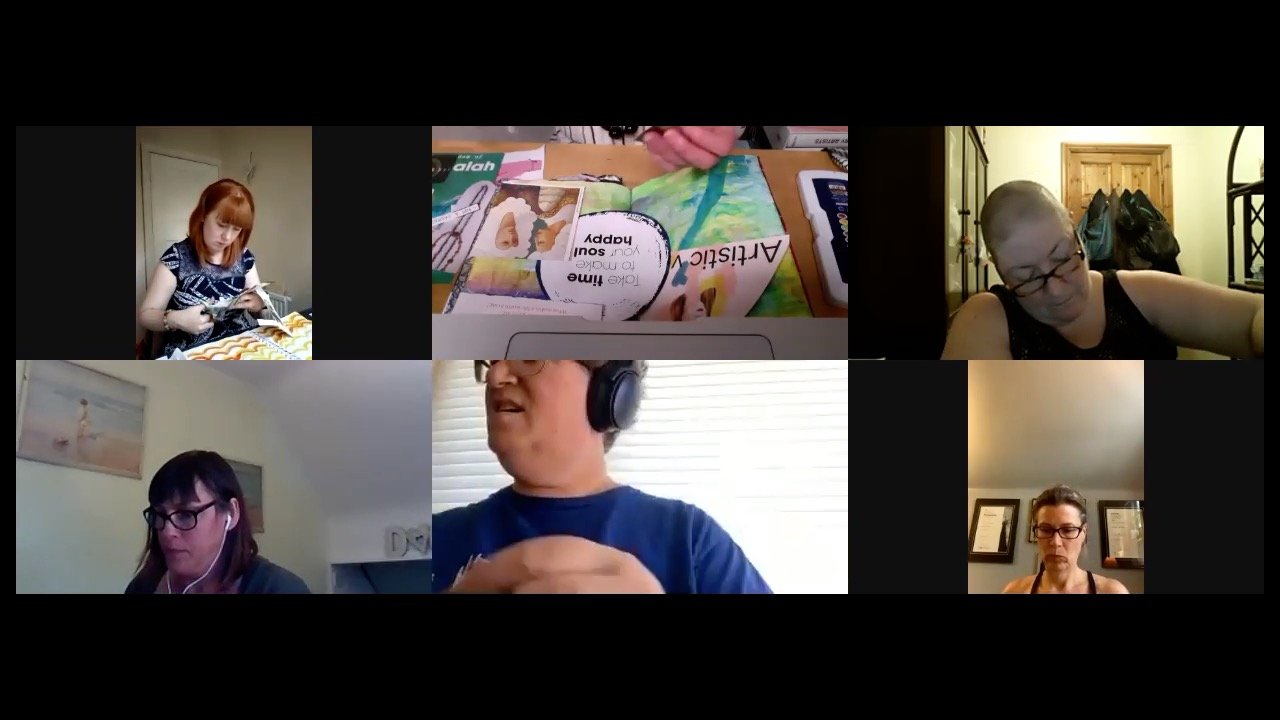 LISTEN TO ONE OF MY CLIENTS TALK ABOUT HER EXPERIENCE WORKING WITH ME