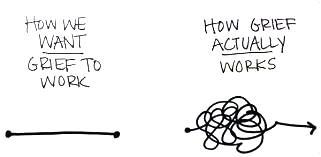 A successful way to grieve creatively with Helen Segal
'Grief' – A scary word and one some of us often dare not admit applies to us. 'How can I be grieving? I haven't lost anything…' Oh but you have, you have… and your heart longs to express that, and to have it witnessed in a safe and empowering way, amongst an intimate group of people, who will allow you that space and time.
Learning to grieve with love & kindness has given me back my life and I want to share that with you.